Marco Bezzecchi and Philipp Öttl did well today at the Circuit of the Americas, although in consequence of a thunderstorm this morning, the Red Bull KTM Tech3 duo lost precious practice time with the cancellation of FP3 ahead of their third Moto2 World Championship outing.
Regardless, young Italian Bezzecchi showed an impressive pace to clinch his fourth in Q1 and with it his first Q2 entry. During the second 15 minutes session, he went quick again to finally end up in a strong P12, which vaults him to the fourth row for his third ever Moto2 race. Meanwhile, Öttl did his best Qualifying so far in 11th during the short Q1 session on a track that was still drying out after the heavy rain earlier. The German Moto2 rookie is ready to use tomorrow's demanding 18 laps race at the Texan venue to learn even more about the ultra-competitive intermediate class, starting from row nine at 12.20 local time (19.20 CET)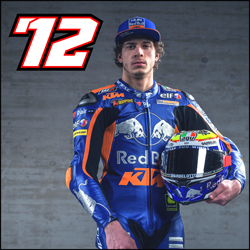 Position: 12th
Time: 2:12.313
Laps: 7
---
"It was a good Qualifying. For the first time, I made it to Q2 and I was already happy about this. In the second session, I was able to make quite a good lap, but still had a lot of trouble with the bike and the wind was very strong, so it was difficult for me to ride well. But overall, I feel good, I'm very happy about the job we've done. We still have a lot to work, but for the moment I'm very satisfied, as it was a good step. Tomorrow we try to improve a bit more and fight."
Position: 11th
Time: 1:14.344
Laps: 7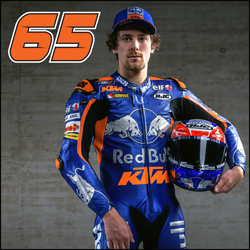 ---
"Today has been very difficult, the wind was heavy and also with the missing track time this morning, we couldn't work enough in order to find a better feeling with the bike. Overall, I have to admit, that I'm not very happy, because we didn't improve compared to yesterday at all. I know that I still have a lot to do, so now we focus on tomorrow to find a solution during Warm Up and have a decent race, where I again want to learn as much as possible.""