The Red Bull KTM Tech3 duo couldn't earn their deserved fruits on today's sunny, but fresh race day at the Circuit of the Americas. While Philipp Öttl did a consistent race from the start to the finish line, the intermediate class newcomer came from P25 to see the chequered flag in 18th position following 18 demanding laps at the Texan venue.
In the meantime, Marco Bezzecchi leaves the United States with mixed feelings. Following a great step towards the front, an amazing Qualifying performance and a strong first part of the race, the Moto2 class rookie slipped away in corner one of the 12th lap while lying on an impressive 11th position. Both, Öttl and Bezzecchi are eager to continue their progress in three weeks' time at the opening European round in Jerez de la Frontera, Spain.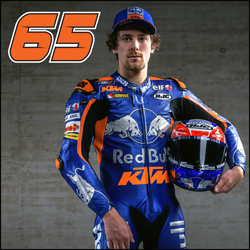 Position: 18th
Championship: 28th
Points: -
---
"Overall, I felt better today, especially during the race. I was able to improve the sliding with the bike. We just need to further adjust my riding and the bike to the sliding, the turning in corner entry. I have the impression, we are on the right way, it feels better and I can't wait to arrive in Jerez for the first European round to continue this work."
Position: DNF
Championship: 25th
Points: -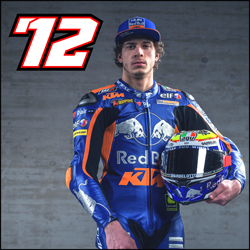 ---
"I'm very sad about the race because after a very hard weekend of work, we tried many different solutions for the setting and for my riding, but we improved only the riding, which is positive, but the biggest thing is, that we have the same issue everywhere. After six, seven laps, as soon as the fuel is getting less, we get chattering and it's just not possible to ride constant. Overall, my crew did an incredible job. I also tried to do the best I can, so regarding my riding and our work as a team, I'm very happy. Now we need a bit more support from the manufacturer, but I want to thank my team and the VR46 Riders Academy!"
---
"It was really sad way to end up a positive weekend for the Red Bull KTM Tech3 Moto2 team. We've been doing a Truly good job from FP1 till seven laps to go with Marco. He was holding position 11 and the gap to the guys following him was quite big. We just wanted him to finish the race and collect his very first points in the Moto2 World Championship. Unfortunately, from the very beginning – although he told us he was not pushing very hard – he had a lot of chatter and in the end, that caught him and he crashed, which is a big shame. Let's take the positives; Marco is now where he belongs, he is a proper Moto2 rider now. I think he has shown that the move to Moto2 is mainly done and now we need to continue to understand our technical package to develop it, to improve it, because clearly that is what stops us from targeting a regular top 10. On the other side, Philipp finished the race. I think it was maybe a bit of a boring race for him, but he kept a few guys behind him and clearly, it was the best weekend out of the three we had with him since he started the Moto2 adventure with us. It's for sure not easy, but the most important is to never give up, continue to push, believe in yourself, believe in your team and show fighting spirit, so this is the message we would like to pass to him. Now we are packing everything, heading to Europe. Unfortunately, with still zero points on our board, which is a bit sad, but hopefully there will be better days. I would like to thank and congratulate Marco for what he has done, he has a really positive attitude, but clearly, technically we need to make a step forward."