With a one day break the Red Bull KTM Tech3 duo of Philipp Öttl and Marco Bezzecchi was back in action today at Jerez following the fourth round of the 2019 season. Both Moto2 rookies used the official test to its fullest, trying plenty of new parts and settings under the Andalusian sun.
While Öttl improved on his Qualifying pace by 0.353 seconds and did a personal best of 1:42.464 minutes after riding the Spanish circuit 70 times, Bezzecchi clocked a 1:42.546 following 44 intense laps in preparation of the French team's home Grand Prix in less than a fortnight.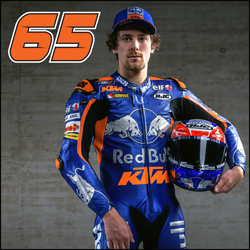 ---
"We have been testing plenty of stuff today. We had a lot to try from KTM and also experimented on our own. It was a quite interesting, but also very intense day. We found some exciting things and I think for Le Mans we can expect some improvements to happen. Overall, I felt better today than during the weekend."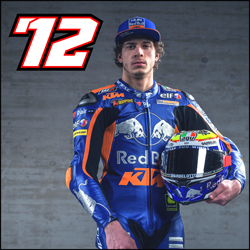 ---
"It was a difficult test, but we tried a lot of things and had many information, some positive, some less positive. We are still a bit in trouble, but trying to find a way to improve the bike. My riding now is quite consistent, so it's not bad, although I'm still missing something. The team worked very well, also KTM is helping us a lot. I guess we will see the results of our work in Le Mans."